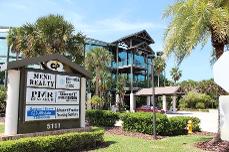 BOARD CERTIFIED
OPHTHALMOLOGIST
Serving Port Orange, New Smyrna Beach,
and the greater
Daytona Beach area
(386) 256-1212
5111 S. Ridgewood Ave
Suite 104
Port Orange, FL 32127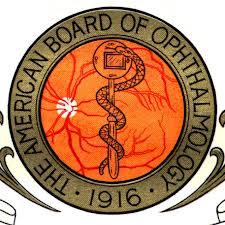 Attending Staff at: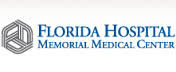 Welcome to Riverside Eye Clinic
The Practice of Dr. William Gilmer, MD
Complete eye care services including examinations, diagnosis, treatment, and surgery for your entire family.
At the Riverside Eye Clinic in Port Orange, Florida, we offer advanced and ethical eye care with careful attention to each patient. We are happy to see adults and children, and provide the spectrum from routine annual eye check-ups to the diagnosis and management of complex eye disease to surgical procedures for cataracts, cornea and glaucoma.
Our friendly and experienced medical staff provide modern diagnostic and treatment options to ensure our patients receive the top standard of medical care.
Whether it is modern Cataract Surgery, laser Glaucoma treatments, or routine examinations for children, thorough attention is given to each patient.
We provide exams, surgery or medical treatment for Glaucoma, Diabetes-related eye conditions, Corneal Disease, Macular Degeneration, & Eyelid Skin Lesions among others in an effort to maintain the health of your eyes and the quality of your vision.
We provide eyeglass prescriptions for children and adults, and fit contact lenses as well.
Dr. Gilmer is also experienced in administering cosmetic treatments such as Botox® and Juvederm® for smoothing facial lines and wrinkles, and we also offer Latisse® for longer, thicker eye lashes.
At the Riverside Eye Clinic we accept most commerical medical insurance plans, as well as Medicare and Medicaid, and we are accepting new patients.
Dr. Gilmer is a medical doctor (MD) and is a Board Certified Ophthalmologist by the American Board of Ophthalmology and is a Fellow with the American Academy of Ophthalmology. He is a former Peace Corps Volunteer (2 years - Ghana, West Africa) and is a graduate of the Georgetown University School of Medicine.
Call today to schedule your appointment with William Gilmer, MD.